Our 2022 Back-to-School Guide for Students and Families is Now Available

September 1, 2022 – The Education Law Center's 2022 Back-to-School guide is now online with a comprehensive set of publications on more than a dozen education topics. Please check it out.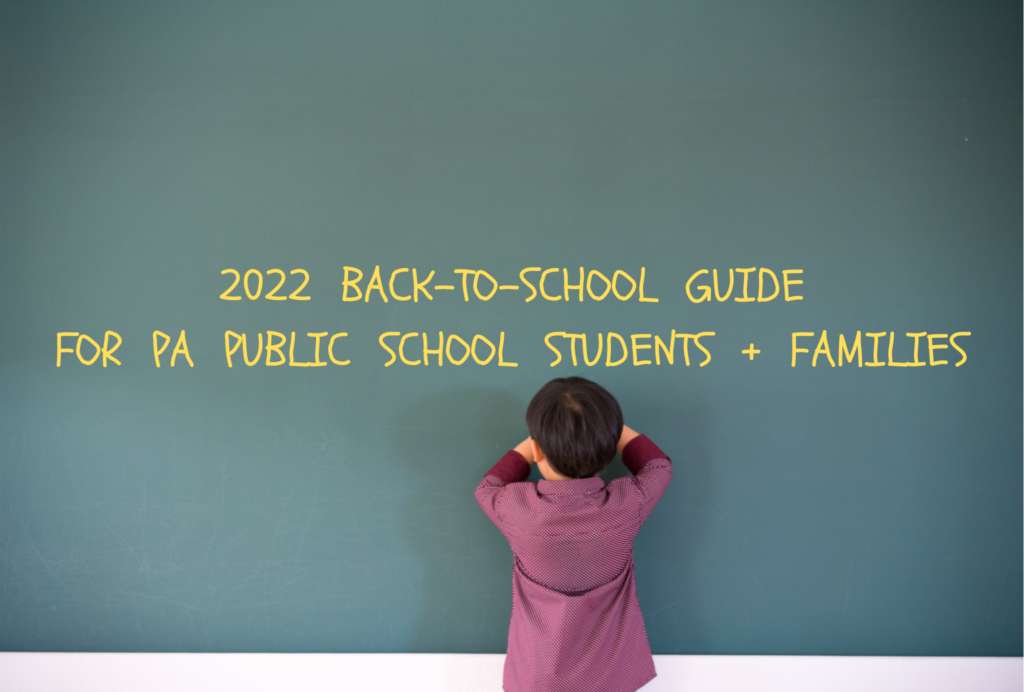 Every year, the Education Law Center updates and expands its collection of fact sheets and other publications written to help families, students and child-serving professionals — and to support efforts to make our schools equitable and affirming, and free from discrimination and racism.
A table of contents points you to resources and rights-based information on a wide range of subjects, from early education to planning for graduation, with a focus on what's new and what you need to know for back-to-school.
You can access the guide here. Please explore and share these resources!