National Report Exposes Harmful Academic Credit Transfer Policies, Practices for Youth in Juvenile Justice System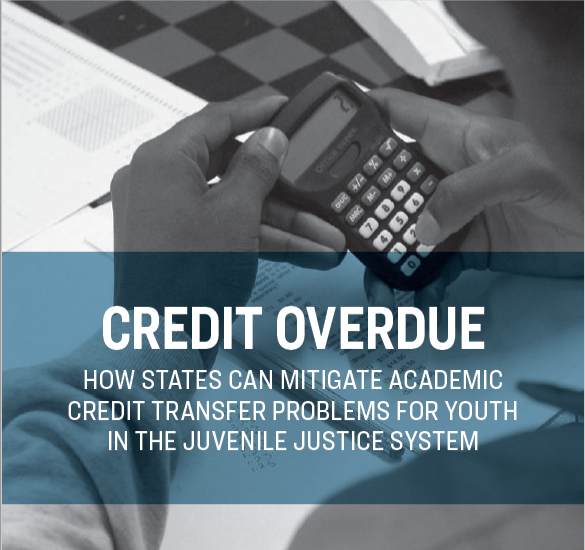 Philadelphia, PA (October 8, 2020): Juvenile Law Center, Southern Poverty Law Center, and Education Law Center-PA have released the report Credit Overdue: How States Can Mitigate Academic Credit Transfer Problems for Youth in the Juvenile Justice System. The report details the problems facing tens of thousands of youth on any given day in our country when it comes to their educational experiences in juvenile justice facilities. While these facilities provide classes to prevent young people from falling behind in their school­work, many discover that when they return to school they will not receive full academic credit for their completed coursework, that there is no record of their credits, or that their credits will not count toward graduation.
The lack of attention to ensuring that credits are awarded for coursework performed has serious educational and emotional consequences that put graduation and opportunity further out of reach.
Read our news release and the full report. Here is a fact sheet with highlights from the report.