The Education Law Center of Pennsylvania and the Public Interest Law Center of Philadelphia filed suit in Pennsylvania Commonwealth Court on November 10, 2014 on behalf of six school districts, seven parents, and two statewide associations against legislative leaders, state education officials, and the Governor for failing to uphold the General Assembly's constitutional obligation to provide a "thorough and efficient" system of public education.
More Videos
In the News
The Education Law Center's new report Fixing the Special Education Funding Gap details the large decline in the state share of special education funding over the past decade. Inadequate funding for basic education and special education programs creates a dual funding gap, one that particularly affects students in low wealth school districts. These districts serve most of Pennsylvania's Black and Brown students who are disproportionately impacted by the state's underfunding of public education.
Read the report here.
Find data for each of Pennsylvania's 500 school districts here.
Read the press release here.
View a recording of the press conference here.
More
News Releases

September 1, 2022 – The Education Law Center's 2022 Back-to-School guide is now online with a comprehensive set of publications on more than a dozen education topics. Please check it out.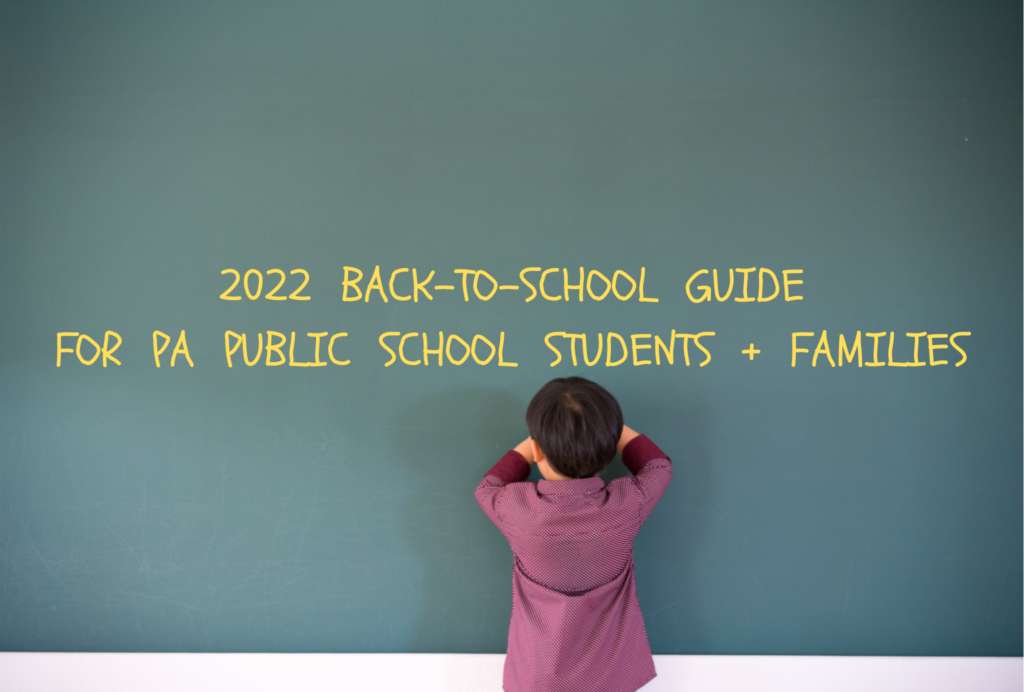 Every year, the Education Law Center updates and expands its collection of fact sheets and other publications written to help families, students and child-serving professionals — and to support efforts to make our schools equitable and affirming, and free from discrimination and racism.
A table of contents points you to resources and rights-based information on a wide range of subjects, from early education to planning for graduation, with a focus on what's new and what you need to know for back-to-school.
You can access the guide here. Please explore and share these resources!
More
Newsletters
ELC's monthly newsletter provides updates and analysis on how opportunities to learn are developing in Pennsylvania's public education system, especially for vulnerable student populations. Subscribe here!
Read More
View