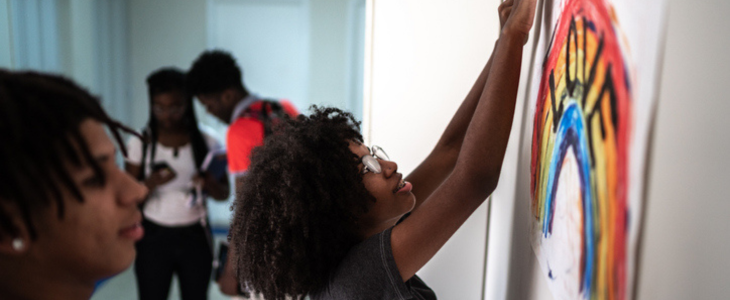 In summer 2022, in response to increased attacks on LGBTQ students, an exponential rise in book bans, and targeted racism in schools, ELC launched our Inclusive Schools and Honest Education initiative. We believe that every child deserves an education that prepares them for success, provides a safe place for learning, and honors their history and experiences. Welcoming and inclusive schools that provide honest, accurate information to our children give them the freedom to pursue their dreams and prepare them to fully participate in a diverse society.
Today, there are organized national and local efforts threatening to undermine public schools by inflaming and dividing parents and communities. They are banning books, banning the teaching of accurate history, threatening teachers with lawsuits, and trying to silence the voices of LGBTQ families and people of color. These actions are happening at school boards and in the state legislature.
Parents, students, faith leaders, business leaders, and community members working together can protect our schools, support student learning, and fight against these actions. We must make our voices heard.
When schools fail to welcome and address the needs of all students, they deprive students of the freedom to be who they are and to learn what they need to meet the challenges they will encounter as adults. This harms all our students and all our communities.
Learn more about each of our focus areas:
Legislation (COMING SOON!)
Are you facing any of these challenges in your school district and looking for guidance on next steps? ELC provides materials for parents, students, and community members to use as resources and samples in their advocacy efforts. Access our resources below:
NEW Resources:
Contact Us:
ELC provides information, referrals, legal advice, and advocacy to families, youth, caseworkers, attorneys, judges, community members, etc. statewide through its Helpline. We provide this service free of charge.
Eastern and Central PA — 215-238-6970
Western PA — 412-258-2120
You will be asked to leave a message identifying your question or issue and a phone number where you can be reached. Someone will respond to the message within 2-3 days to gather additional information.
Get Involved:
To join ELC's fight for welcoming, inclusive schools and honest education, sign up here.
To make a financial contribution, donate here.