Legal Director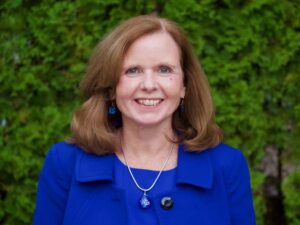 Maura McInerney (she/her) is Legal Director at the Education Law Center, a non-profit legal advocacy organization dedicated to ensuring all children in Pennsylvania have access to quality public education. Maura has been a litigator in the private and public sectors for over thirty years. Since arriving at the Education Law Center fourteen years ago, Maura has litigated precedent-setting state and federal cases on behalf of underserved children, including a class-action lawsuit filed on behalf of children in foster care which resulted in the dismantling of an inferior, segregated school and the awarding of compensatory education services to hundreds of children in foster care, and a federal case that established several important educational rights of homeless children. She is ELC's lead litigator in our fair school funding case, scheduled to go to trial in September 2021.
In addition to leading ELC's litigation efforts, Maura engages in legislative and policy work at the national and state level and is recognized as a national expert on laws involving the education rights of children who are homeless and those in foster care. She helped found and represents ELC as a member of the national Legal Center for Foster Care and Education. In 2012, Maura was named Child Advocate of the Year by the Pennsylvania Bar Association's Children's Rights Committee for her work on behalf of children in foster care. She has also received the Unsung Hero Award from the Legal Intelligencer for her litigation on behalf of students experiencing homelessness.
Before joining ELC, Maura served as Special Counsel in the Trial Department at the international law firm Duane Morris for twelve years, where she co-counseled over sixty cases, including numerous trials and appeals at the federal, state and administrative level. As an Assistant Attorney General for the State of Maryland, she handled dozens of administrative hearings and appeals. She also served as a law clerk for the U.S. Court of Appeals for the D.C. Circuit. In 1990, Maura co-founded a transitional housing program in Columbia, M.D., which continues to provide housing, legal support and social services for families. Maura graduated from Fordham Law School in 1988.
215-238-6970 ext 316