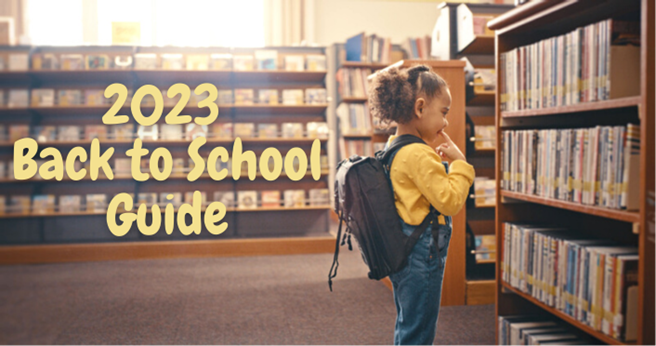 The Education Law Center-PA (ELC) has extensively updated our annual "Back-to-School Guide" with publications on multiple education topics to help families, students, and child-serving professionals.
We do so at a historic moment for our state. In a landmark court decision in February, Pennsylvania's school funding system was declared to be unconstitutional on two grounds.
First, Commonwealth Court found that the General Assembly failed to provide a funding system that provides every student with "a meaningful opportunity to succeed academically, socially, and civically," which requires that all students "have access to a comprehensive, effective, and contemporary system of public education." Second, the court held for the first time that education is "a fundamental right" guaranteed to all school-age children across the state and that children in low-wealth communities have been deprived of equal access to the opportunities and resources enjoyed by students in wealthy districts, in violation of their rights.
As a new school year begins, ELC reaffirms its commitment to upholding and enforcing these essential rights. We commit to dismantling entrenched racism that has undermined Black and Brown students' access to educational opportunities for generations. We commit to advancing the rights of students who are most underserved by our school system and to challenge policies and practices that fail to protect students' rights to a quality education. We will enforce existing rights and challenge policies rooted in individual and systemic racism. And we will not rest until our General Assembly fully implements the court's ruling by creating an equitable school funding system that effectively serves all children.
We have long known that all students are entitled to a comprehensive and effective quality education, one that affords them the full range of opportunities to succeed and thrive. Now we have a court decision that unequivocally demands this.

Click on the topic to jump down to that section.

• Affirming & Safe Schools, Free from Racism
• Inclusive Schools and Honest Education
• Student Enrollment
• School Discipline
• Addressing Attendance Barriers (Truancy)
• Bullying & Harassment
• Students with Disabilities – IEPs, 504 Plans
• Early Childhood Education
• Students Involved in the Foster Care or Juvenile Justice Systems
• Students Experiencing Homelessness
• Multilingual Students
• LGBTQ+ & Nonbinary Students
• Credits and Planning for Graduation
• Self-Advocacy Tools

If you have questions about a particular issue at your school, please call ELC's Helpline at 215-238-6970 (Eastern and Central PA) or 412-258-2120 (Western PA).

In addition to understanding the legal rights explained in this guide, you can also visit your school district's website for specific information about how it plans to educate and provide supports for students. Check your school's policies to see if your children may have protections that go beyond the scope of this guide. And check back with us as we will continue to update our materials throughout the school year.
The Education Law Center-PA (ELC) is a nonprofit, legal advocacy organization with offices in Philadelphia and Pittsburgh, dedicated to ensuring that all children in Pennsylvania have access to a quality public education. Through legal representation, impact litigation, community engagement, and policy advocacy, ELC advances the rights of underserved children, including children living in poverty, children of color, children in the foster care and juvenile justice systems, children with disabilities, multilingual learners, LGBTQ students, and children experiencing homelessness.
ELC's publications provide a general statement of the law. However, each situation is different. If you have questions about how the law applies to a particular situation, contact ELC's Helpline for information and advice or call 215-238-6970 (Eastern and Central PA) or 412-258-2120 (Western PA) ― or contact another attorney of your choice.
AFFIRMING & SAFE SCHOOLS, FREE FROM RACISM
Back-to-School Basics:
We know that schools often fail to provide equitable, safe, and affirming environments for all students, but especially for students of color, who have been provided fewer educational opportunities and forced to do more with less due to systemic, structural, and individual racism. Alarmingly, incidents of racial hate and abuse continue in many schools. All schools in Pennsylvania must invest in antiracist education, develop comprehensive equity policies and practices to enable students to thrive, and ensure that responses to incidents of hate and discrimination address school climate as a whole.
No school community is immune from the systemic and structural racism that pervades our country and culture. Educators and administrators have an affirmative obligation not to stay silent and to act to confront and prevent racial discrimination, including racist harassment in schools.
Schools are legally obligated to ensure that students are not being denied opportunities, treated differently, discriminated against, or harassed because of their race, color, national origin, or immigration status. Schools must have policies and practices to prevent and address unequal treatment like discrimination and harassment.
Removing police from public schools has emerged as one path forward for minimizing harm to Black and Brown students, with dozens of school districts severing ties with police or reducing police presence. More about this work is available from the Advancement Project, ACLU of Pennsylvania, and Dignity in Schools.
Black and Brown communities, hardest hit by the coronavirus, have also borne the brunt of the resulting school disruption, receiving diminished educational services due in part to lack of access to healthcare and due to attending underfunded schools that failed to support quality in-person learning. These students in underfunded school districts have also been subjected to deplorable school building conditions. See ELC's fact sheet on toxic schools for related information on how to remedy these conditions and ensure children of color have every opportunity to learn and grow.
What's New?
ELC's groundbreaking new report, We Need Supportive Spaces: Black Girls Speak Out About Public Schools, highlights the voices of Black girls attending public schools and provides a roadmap to implement their eight recommendations for overdue changes we need to make to create just school communities.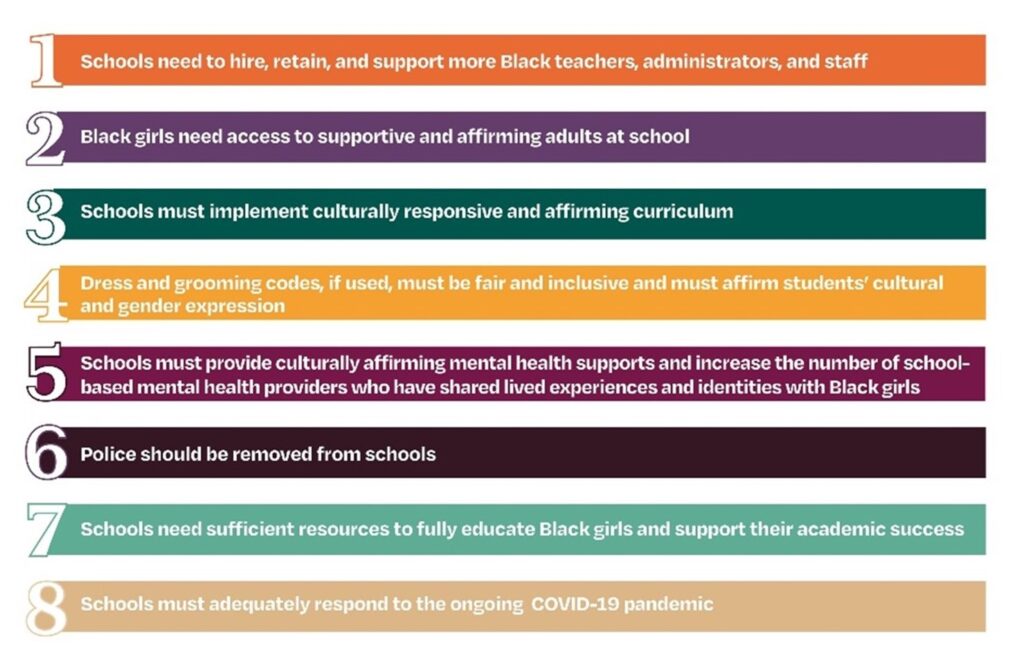 ---
Public schools should be supportive and affirming places where Black girls are championed in their academic and personal growth. However, we know that our schools do not reflect this reality. The students with whom we spoke consistently detailed the ways that pervasive anti-Black racism shapes all aspects of their educational experience and spoke to the grave and preventable violence it causes. Please check out our one-page report summary of the report.

Caregiver exclusion notices: Parents have the right to participate in their child's education. However, many schools or districts have a policy or practice of banning parents from their child's school building indefinitely in response to a caregiver's alleged "threatening or unsafe behavior." ELC has seen caregivers banned for advocating on behalf of their children or challenging unfair and illegal conditions in their children's schools.

ELC believes that Black female caregivers are the most impacted by this practice due to racist stereotypes that Black women are dangerous and criminal. To learn more, check out this article by restorative justice scholar Thalia González and ELC attorney Paige Joki, Discipline Outside the School House Doors: Anti-Black Racism and the Exclusion of Black Caregivers, and the related Dec. 2022 podcast.

Promising practices: Our fact sheet Promising Practices to Build Antiracist and Affirming School Communities has an expanded list of concrete steps schools can take to create affirming educational environments. Learn more about the ways restorative justice practices (adopted from the knowledge and cultures of some Indigenous peoples) can be used in schools and about how to address racially biased, subjective school discipline that denies Black and Brown students educational opportunities and pushes them toward systems of control and incarceration. Make sure every member of the school community knows their rights and how to interrupt racism.
Need Help?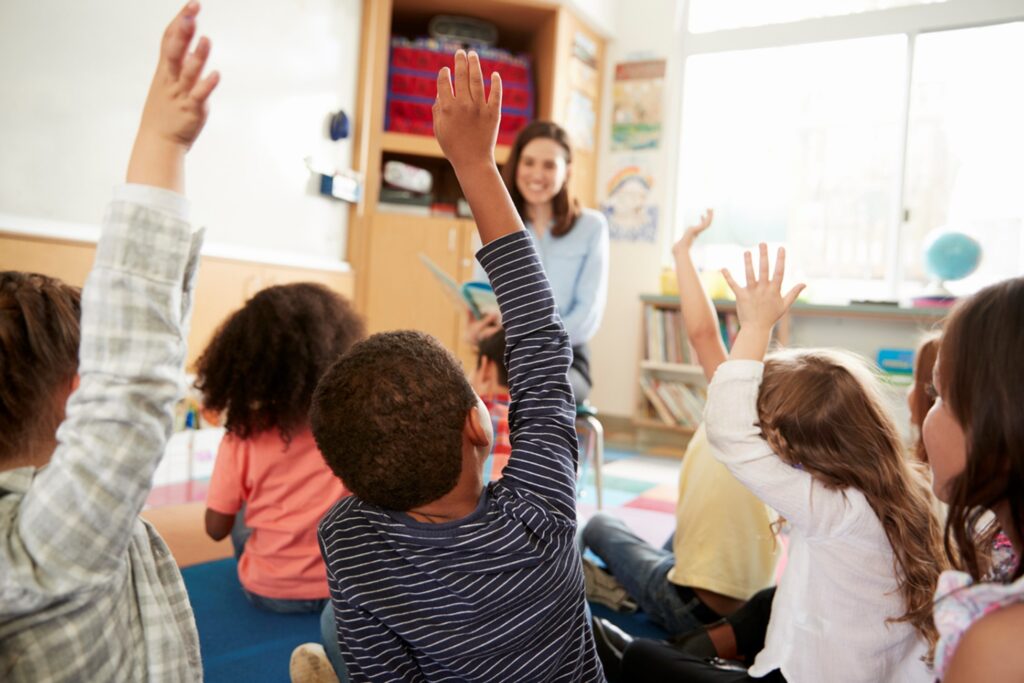 ---
INCLUSIVE SCHOOLS AND HONEST EDUCATION
Back-to-School Basics:
Every child deserves an education that prepares them for success, provides a safe place for learning, and honors their history and experiences. Welcoming and inclusive schools that provide accurate information to our children give them the freedom to pursue their dreams and prepare them to participate fully in our democracy and society.
But there is an alarming, growing national backlash against recent efforts in schools to educate students about racial justice and address inequity, an organized effort to prevent students from learning accurate history and eliminate school diversity, equity, and inclusion initiatives. In Pennsylvania, these efforts are taking the form of attacks on critical race theory, unprecedented curriculum censorship, book bans, and policies directly targeting LGBTQ+ students and staff – creating an increasingly hostile climate in schools, particularly for students of color and LGBTQ+ students.
In the past year, Pennsylvania was highlighted as a state with extraordinary numbers of challenged books. Discriminatory policies were introduced at the school board level, ranging from banning Pride and Black Lives Matter flags to prohibiting trans students from participating in sports teams. Schools are banning books written by authors of color and LGBTQ+ authors, banning accurate history lessons, threatening teachers with lawsuits, and issuing both written and unspoken directives forbidding the acknowledgment of LGBTQ+ students and family members.
Find more information about the harm caused by proposed and existing policies and how to engage your school and community in advancing students' rights at ELC's webpage on Advocating For Inclusive Schools and Honest Education. Those looking to get involved can explore local coalition efforts such as the Bucks County Advocates for Inclusive Education or statewide efforts like PA-WINS.
What's New?
In the Pennsylvania legislature and a growing number of school districts across the state, there are conservative efforts to undermine public schools with inflammatory accusations and fearmongering. ELC has been working with partners to oppose anti-history and classroom censorship bills on a federal and state level and working in local school districts with parents and students to oppose book bans and the silencing of the contributions of LGBTQ+ authors and authors of color – and to be in solidarity with transgender students at state and local levels against their exclusion, including from athletics and bathrooms.
Importantly, the Pennsylvania Human Relations Commission (PHRC) has implemented new antidiscrimination regulations under the Pennsylvania Human Relations Act, which prohibits discrimination on the basis of race, color, religious creed, ancestry, age, sex, national origin, or disability. These include a change to the definition of "sex." recognizing that "gender identity and expression" is included in protections against sex discrimination, as well as a recognition that the prohibition against racial discrimination includes discrimination on the basis of "hair texture and protective hairstyles," like braids, puffs, and locs. If you or someone you know may have been discriminated against due to any of the protected classes listed above, you can explore ELC's new resource: How to File a Complaint to the Pennsylvania Human Relations Commission.
Need Help?
---
STUDENT ENROLLMENT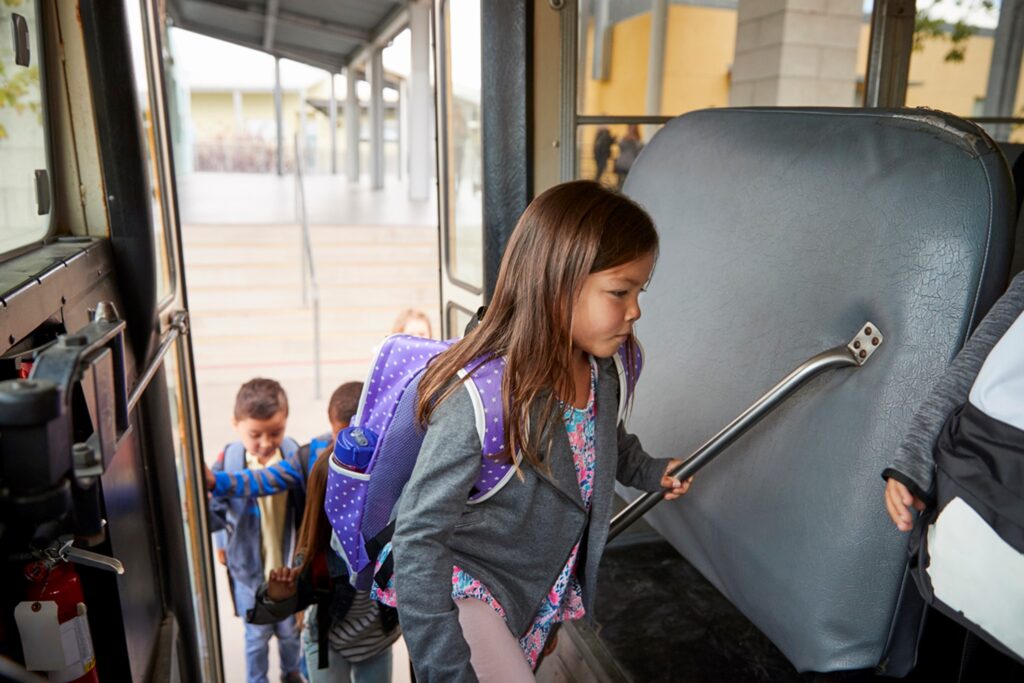 Back-to-School Basics:
Students have the right to be enrolled in school within five days of submitting only four documents: proof of the child's age, proof of where the child lives, immunization records, and a sworn statement of disciplinary record. Schools can never ask students and caregivers about immigration status or ask for proof of immigration status. Nor can they discriminate against students in other ways regarding enrollment and school placement based on immigration status, race, color, sex, religion, disability, sexual orientation, gender identity, or a student's status as pregnant or parenting.
Investigative reporting and ELC's experience reveal patterns of systemic racism, particularly anti-Black racism in enrollment practices. The students who are most likely to be disenrolled, baselessly accused of residency fraud, or subjected to residency hearings are disproportionately Black and Brown students. ELC has successfully challenged such practices and seeks to uphold state guidance instructing that school districts and charter schools must be "flexible in verifying residency, and should consider what information is reasonable in light of the family's situation."
Schools can exclude students who are not immunized and can mark students as having unexcused absences until they are immunized or provide a documented exemption, with some limited exceptions. Students in care and students experiencing homelessness have additional enrollment protections, including around immunization. See our School Immunization Requirements in Pennsylvania fact sheet to learn more.
What's New?
School transportation: ELC has created a new fact sheet addressing frequently asked questions about school transportation – both getting it set up and keeping it consistent throughout the school year. Your student's right to transportation may depend on the policies of the school they attend, the location of your residence, and your child's individual needs.
Proof of residency for enrollment: The Pennsylvania Department of Education has issued new guidance reducing the number of documents required to prove residency to enroll in school. Students may now submit any one of the acceptable documents as proof. A district or charter school may still require more than one form of documentation. However, this should not delay enrollment. Check out the section below on rights of children experiencing homelessness, as the concept of residency does not apply to this group of students.
Virtual learning at your home school or district: Students attending school virtually have the same education rights as those attending in person. For answers to common questions and links to more information about your rights, see ELC's new fact sheet on your rights in virtual programs. Considering a cyber charter school for your child? This same fact sheet contains information about different kinds of virtual programs and factors to consider before you choose. For additional information, visit the website Check Before You Choose.

Need Help?
---
SCHOOL DISCIPLINE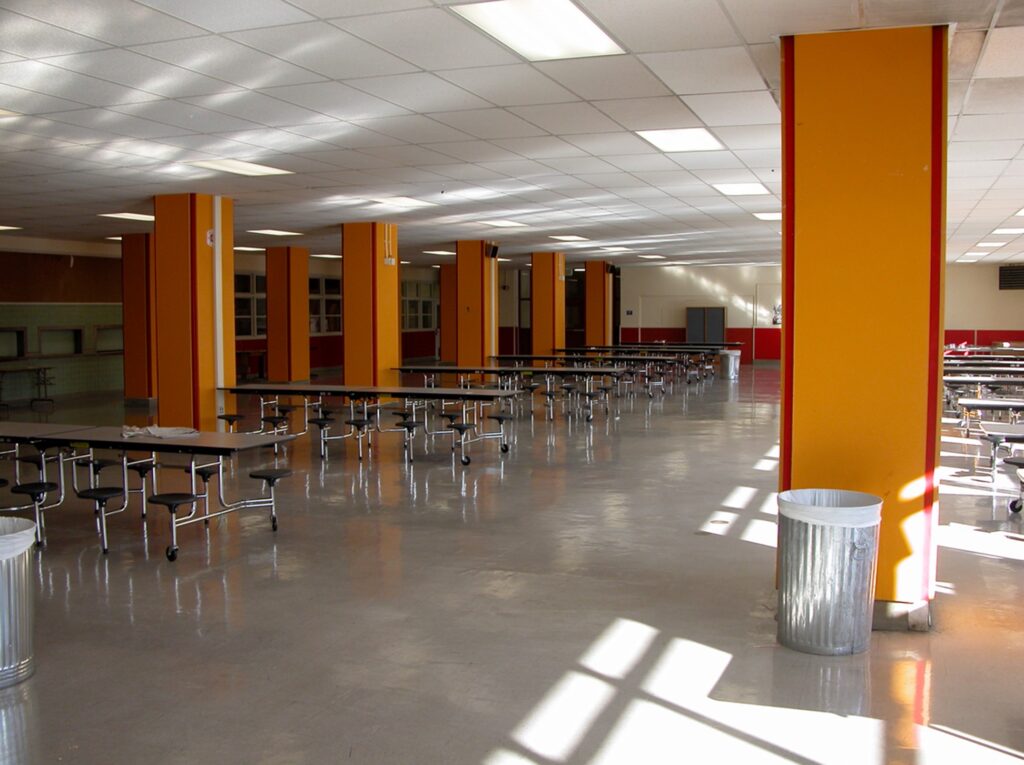 Back-to-School Basics:
Students have important rights and protections when facing exclusionary school discipline (e.g., suspension, expulsion, and disciplinary transfer). These include the right to proper written notice of the imposed discipline, the right to ask questions, the right to an appropriate hearing, and in most cases, the right to receive education services in the interim and after exclusion.
Despite the reality that students of color follow rules at the same rates as white children, the well-documented use of discriminatory school rules and discriminatory application of school discipline in Pennsylvania and nationally cause glaring disparities: Black students are suspended three times more than their white peers for similar behaviors. In many cases, the rampant use of exclusionary school discipline, like suspension and expulsion, pushes Black and Brown students out of school altogether. We know this problem has continued to grow and worsen; as the number of suspensions has increased over time, so have racial disparities. A joint report of the U.S. Commission on Civil Rights and the U.S. Government Accountability Office explains that it is not the behavior that is different, yet "Students of color … in the aggregate receive substantially more school discipline than their white peers and receive harsher and longer punishments…"
In addition, data shows that students with disabilities and LGBTQ+ youth are also disproportionately disciplined. Oftentimes, students with disabilities are denied access to supports and services to which they are legally entitled and instead punished for behaviors that are a manifestation of their disabilities, in contravention of state and federal law.
What's New?
Virtual exclusions: Recently, more schools have begun to exclude children from school by forcing them to participate in school virtually rather than in person, often without following required due process protections. For example, a school will discipline a child by telling their caregiver that the child cannot come to school and must continue schooling online. But rights that students have in the school discipline context apply to virtual exclusions as well. Any time a school is excluding a child from the school building for more than 10 days by placing the child on virtual instruction, a caregiver should argue that this is in fact an expulsion, and all the legal protections available in expulsions should apply. See our expulsions fact sheet for more information.

Need Help?
---
ADDRESSING ATTENDANCE BARRIERS ('TRUANCY')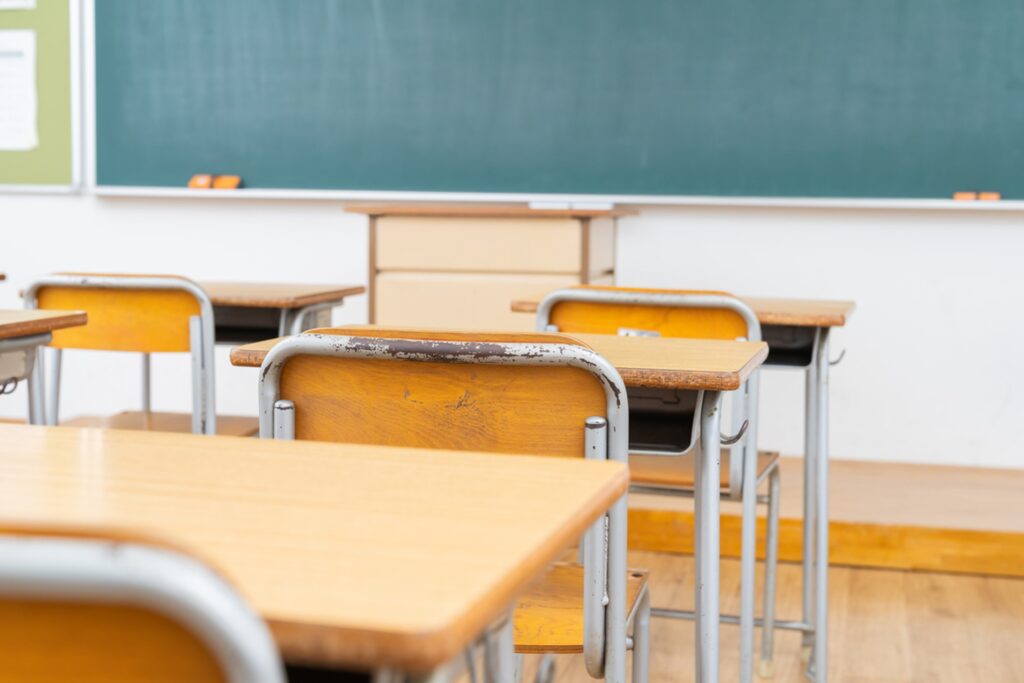 Back-to-School Basics:
Students have the right to attend school until age 21 (or until their 22nd birthday for students with disabilities), but Pennsylvania "requires" that all students go to school from age 6 until age 18 or graduation. This period is called "compulsory school age." Legal consequences can arise when students have unexcused absences. If a student accrues three unexcused absences, they are considered "truant" under the law. If a student has six or more unexcused absences, they are considered "habitually truant." Students have important procedural protections if they are considered to be "truant" or "habitually truant" under the law. Schools must take steps to improve attendance for students who are habitually truant, including holding attendance improvement conferences to identify and address the reason for absences.
If these steps are taken and attendance does not improve, parents and students can face serious legal consequences, including fines and jail time. While ELC disagrees with these consequences and recognizes that they cause grave harm to the families and communities we serve, the law allows schools and decision makers to impose them.
While there is limited research regarding racial disparities in truancy involvement overall, it is well documented that punishments imposed following nonattendance are disproportionately applied to Black and Brown students. For example, Black, Asian, and Latinx students are more likely to receive a second truancy petition than white youth, and Black youth are twice as likely to be adjudicated dependent for not attending school as their white peers.
Importantly, Pennsylvania's Joint State Government Commission determined that "poverty and racism" cause students of color in our communities to disproportionately experience barriers to school attendance. Families should be met with supports rather than punitive responses. To learn more about supportive strategies to promote consistent school attendance and ELC's recommendations to address punitive responses to attendance barriers and discriminatory enforcement, see our recent testimony to the Joint State Government Commission.
What's New?
Check out our series of attendance barrier screening tools that help families, schools, and Magisterial District Judges (MDJs) ‒ the three key players in the truancy context ‒ identify and address attendance barriers while upholding the legal rights of students and families. Work to establish an open line of communication with your child's school to make sure the school can promptly address attendance barriers and ensure that if your child does miss school for an excused reason, their absence is properly recorded as excused. If your family or your child age 15 or older has been invited to a school attendance improvement conference with the school, consider completing the family screening tool so that your school can identify and address attendance barriers.
To learn more about what Magisterial District Judges can and cannot do when enforcing attendance law, see our new resource: MDJ Truancy Compliance Checklist.
Policies around school attendance and absence from school and truancy law are complex. Our new School Attendance and Truancy: Understanding the Basics fact sheet lays out the key details you should know.

Need Help?
---
BULLYING AND HARASSMENT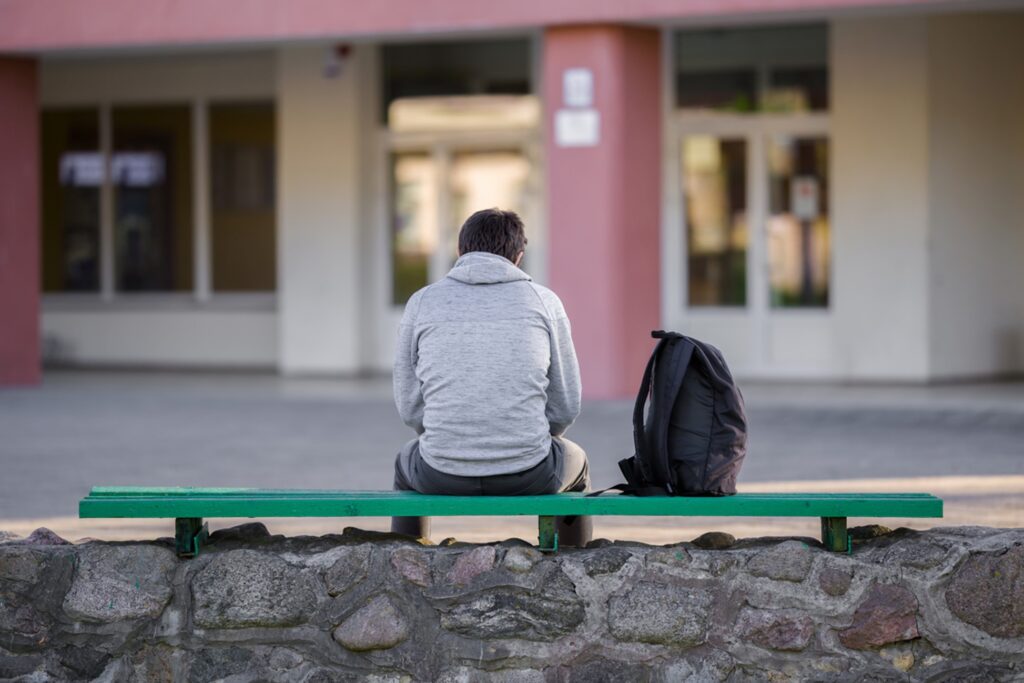 Back-to-School Basics:
Bullying and harassment are serious issues that can significantly affect a child's ability to learn and impact a child throughout their life. Behavior may qualify as "harassment" under law if the offensive conduct relates to race; color; national origin/ethnicity; sex, including sexual orientation, gender identity, and gender expression; age; disability; religion; or any combination of these aspects of a student's identity. All students have the right to be free from bullying and harassment in school ‒ whether it is verbal, written, graphic, physical, or online. Pennsylvania public schools are required by law to have written policies against bullying and harassment and must investigate and address complaints.
Racism, sexism, ableism, and anti-LGBTQ+ discrimination permeate our school systems and lead to students of color, students with disabilities, and LGBTQ+ students being disproportionately subjected to bullying and harassment and too often disciplined for behavior that follows the bullying/harassment. It is imperative that schools act promptly and also proactively to address these issues because bullying and harassment can cause long-term harm. If your child is experiencing bullying or harassment, keep detailed records of each incident and request in writing that the school take action.
School staff must intervene to interrupt and prevent any bullying or harassment, using developmentally appropriate interventions, whether the behavior takes place in person at school or if the school knows that a student is being bullied or harassed by another student online – including in virtual school sessions – or at any activity sponsored, supervised, or sanctioned by the school (even off campus), including on transportation to and from school.
Addressing discrimination on the basis of sex: Schools are required to intervene and correct policies or behavior that is discriminatory, including against students based on sexual orientation, gender identity, or gender expression. For example, if a student who is transgender, gender-nonconforming, gender expansive, or nonbinary identifies a chosen name and pronouns, school staff should use that name and pronoun for all interactions, written and verbal, except where required by the law to use a child's legal name. Purposefully and persistently misgendering a student may be considered harassment under the law and therefore illegal.
Cyberbullying and cyberharassment ‒ bullying or harassment that takes place over digital devices or the internet – is a growing problem. Studies indicate that a majority of students of color have been subjected to racially discriminatory cyberharassment, and LGBTQ+ students and students with disabilities are also. Schools need to provide supervision and support in the online chat programs or other communications platforms they provide for accessing instruction, just as they should be supervising and intervening in bullying or harassment that may happen in the hallway or classroom at school.
What's New?
ELC has created a new fact sheet on student rights and complaint options to challenge gender-based discrimination, harassment, and violence at school. Students have the right to be free from harassment based on their sex, including gender identity, gender expression, and sexual orientation. Any student in Pennsylvania who is experiencing sexual harassment can file a complaint with their school's Title IX coordinator and/or file complaints with the U.S. Department of Education's Office for Civil Rights or the Pennsylvania Human Relations Commission.
ELC's quick reference fact sheet explaining what parents, guardians, and students can do to address bullying and harassment is available in Spanish and Chinese (updated versions coming soon).
Title IX – This federal civil rights law prohibiting sex discrimination in schools has been used for decades to ensure that schools respond appropriately to sexual violence and other sexual harassment. The Biden administration has proposed new Title IX rules that would restore many protections eliminated by the Trump administration. ELC's comments on the proposed new Title IX rules focused on the impact of the proposed regulations on Pennsylvania public school students, particularly Black girls, who are more likely to be subject to sexual harassment and to be stereotyped and disciplined for defending themselves against harassment in school. The Biden administration has delayed the release of its final Title IX rule until October 2023 at the earliest.

Need Help?
---
STUDENTS WITH DISABILITIES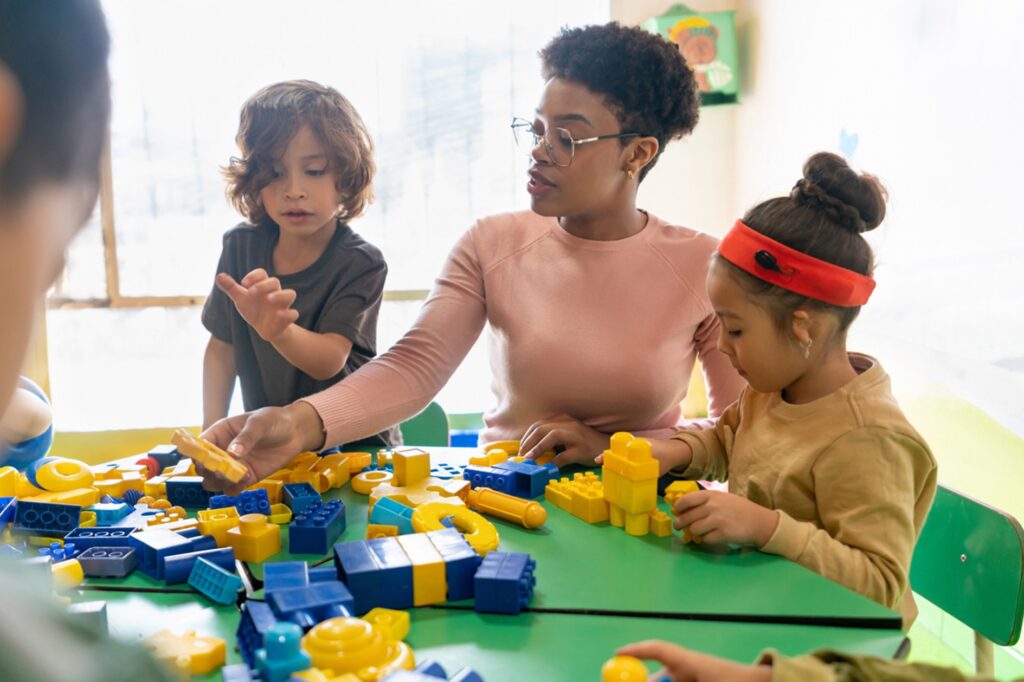 Individualized Education Programs (IEPs)
Back-to-School Basics:
Students who have a disability that impacts their learning have the right to a "free appropriate public education" (commonly called a FAPE), which is a planned program of education and special services that addresses a student's individual needs. Notably, due to continuing systemic racism in the education system, schools are more likely to misidentify Black and Brown students as needing special education, place them in more restrictive and segregated settings, deny them supports and services they need to access school, and exclude them from school due to harsher discipline, even for disability-related behaviors. In addition, although parents have the right to participate in the special education process and consent to or refuse particular services, Black and Brown parents are more likely to be excluded from meaningful participation in this process. Mounting research and lived experience demonstrate the harmful impact on student outcomes from special education resulting from this significant disproportionality in special education based on race.
Students with disabilities and their parents have robust rights to challenge decisions made by schools with which they disagree, including misidentification of a child's disabilities, reduction in services or supports, restrictive placements, and harsh discipline. Parents are entitled to be included in the creation of individualized plans for their students with disabilities to fully access learning, whether it is in-person or remote. Students must receive all necessary services to address their needs. These rights remained intact during school absences and limited programming related to the COVID-19 pandemic. As a result, students who failed to receive a FAPE due to the pandemic are entitled to "COVID Compensatory Services" (CCS).
What's New?
The Pennsylvania Department of Education issued a new policy on Aug. 30, 2023, consistent with federal law, that students with disabilities are eligible for special education until graduation or their 22nd birthday. Students who exited school during the 2022-23 school year because they were 21 are eligible to reenroll in school until their 22nd birthday. Schools must revise IEPs in order to develop programs for students who reenroll until their 22nd birthday. If you need more information or have questions about eligibility, contact your school district or ELC's Helpline.
As a result of a complaint filed by ELC on behalf of all children with disabilities in the School District of Philadelphia, PDE's Bureau of Special Education ordered the district to review and assess data for all students with individualized education programs (IEPs) and Section 504 accommodations plans to determine necessary makeup services, or compensatory education, owed for deprivations of a free appropriate public education stemming from COVID school closures. Pittsburgh Public Schools has also adopted new policies and procedures to ensure that students receive compensatory education. You can learn more in ELC's new fact sheet. If you believe that your child is eligible for these makeup services, contact your child's school or ELC's Helpline for more information.
Follow the recommendations in the Resolving Special Education Disagreements fact sheet if you disagree with actions your child's school is taking in terms of special education, including regarding compensatory education and COVID Compensatory Services.

Need Help?
504 Plans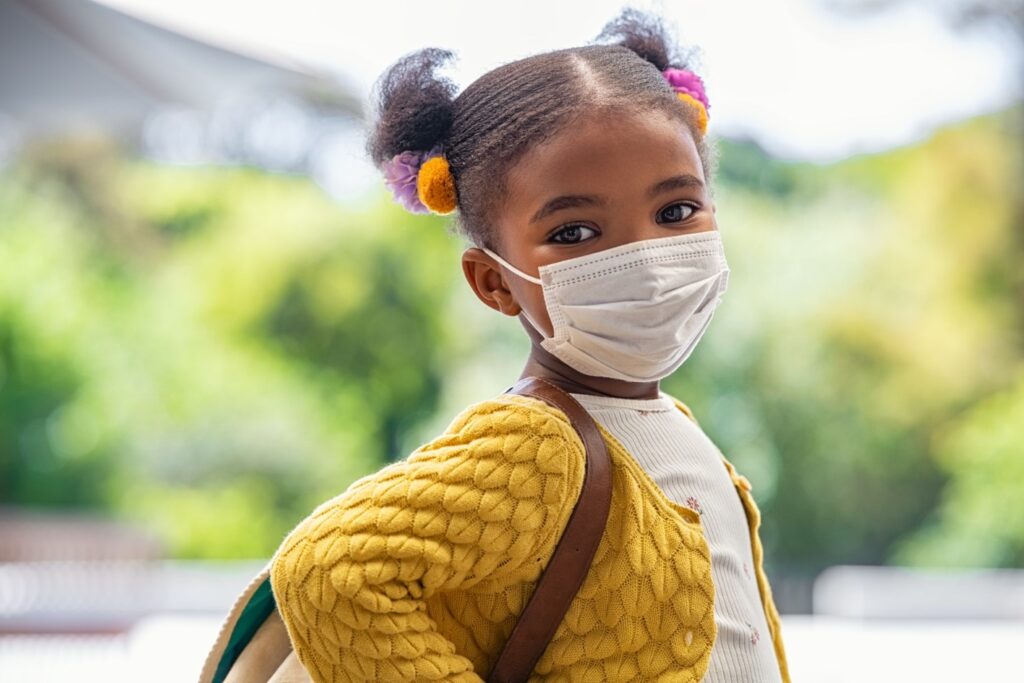 Back-to-School Basics:
If your child has a health condition, physical, mental, or behavioral impairment that "substantially limits" a "major life activity," and if they need help to participate in or benefit from education or extracurricular programs, they may qualify for accommodations in school, called a "504 plan." Regardless of where your child attends school, your child's 504 plan should still provide accommodations and services that are necessary to access learning. Notably, due to continuing racial bias in identifying students with disabilities, schools often fail to identify Black and Brown students with qualifying disabilities as having a legal right to a 504 plan to provide them with the supports and services they need to access school. Students who are denied needed accommodations are often pushed out of classrooms and school programs or out of school entirely.
What's New?
Students across Pennsylvania continue to suffer adverse health effects from underfunded and deteriorating school buildings. In its February decision finding Pennsylvania state actors have violated their constitutional obligation to fund public schools, Commonwealth Court stated that schools "must be safe and adequate" buildings for learning. Read more about health standards for mold, asbestos, and lead in schools in the fact sheet Toxic Schools: What Parents Need to Know.
In March 2023, the U.S. Supreme Court held in Perez v. Sturgis Public Schools that students can seek compensatory damages in court under Section 504 for disability discrimination without first requesting a special education administrative hearing. For more information about the decision, review ELC's new fact sheet Right to Compensatory Damages for Disability Discrimination.
Students in partial hospitalization and day treatment programs have educational rights, but their programs may be different from what they received in their own schools. Learn more about these rights and the differences in ELC's new fact sheet, Student Rights in Partial Hospitalization and Day Treatment Programs.
Need Help?
---
EARLY CHILDHOOD EDUCATION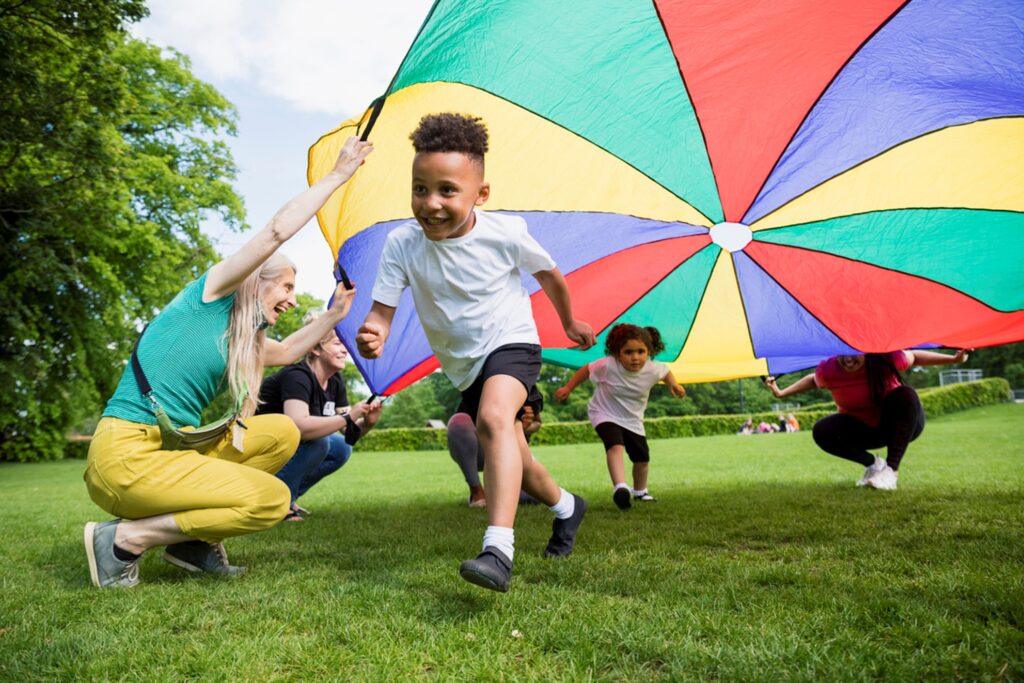 Back-to-School Basics:
Children who receive quality early education do better in kindergarten and in school overall. However, Black and Brown young children are disproportionately denied access to quality early learning programs due to a lack of high-quality preschool options and due to pushout, including expulsions, caused by discriminatory rules and discipline. No evidence exists that students of color break preschool rules more often than white children. However, evidence shows that adults punish children of color far more harshly and more often than white children for the same behaviors. Children with disabilities are also subject to much greater rates of preschool suspension and expulsion. Black preschool students are more than three times as likely to receive one or more out-of-school suspensions as white preschool students due to discriminatory school discipline.
Concerned about the long-term impact of preschool suspension and expulsion, the Office of Child Development and Early Learning (OCDEL) is committed to ending this practice in Pennsylvania.
Publicly funded programs such as Head Start, Early Head Start, and Pre-K Counts offer free early childcare and education programs for children from low-income families. The Early Intervention program provides additional services for children with developmental delays and disabilities at no cost to parents, regardless of income. These programs must collaborate to ensure that children are not excluded from preschool disproportionately based on the intersection of race, disability, and gender. Learn more about steps that early learning programs can take to create inclusive programs in Preventing Suspension and Expulsion in Preschool.
What's New?
Early intervention programs across the state continue to be impacted by workforce challenges that are leading to young children not getting the necessary services for them to make progress in all areas of development: physical, cognitive, communication, social or emotional, and adaptive.
ELC has created a new fact sheet, Early Intervention Step-by-Step Guide & Timelines, that provides clear guidance about the steps required for early intervention programs. Follow the recommendations in the Early Intervention Questions and Answers if your child's early intervention program is not complying with these steps. Learn more about the makeup services that may be available in our Compensatory Education and COVID Compensatory Services fact sheets.
Need Help?
---
STUDENTS INVOLVED IN THE FOSTER CARE OR
JUVENILE JUSTICE SYSTEMS
Back-to-School Basics
Children involved in the foster care or juvenile justice systems, like all public school students, have the right to a free public education. Black and Brown youth are more likely to have experiences with the juvenile justice and dependency systems. ELC recognizes the systemic hurdles faced by our clients who are system-involved. We work to address racial disproportionality at the intersections of these systems.
Act 1: Under Pennsylvania's Act 1 of 2022, students who are involved in the foster care or juvenile justice system who have had to change school entities at least once during a school year due to this experience have additional protections, entitling them to equal access to school opportunities and to receive support to graduate on time. See our section on credit planning below for information about this important law.
School stability: Students in foster care have additional rights to ensure their school environment is stable despite changes in living arrangements. The right to "school stability" includes the right to remain in the same school even when youth change living placements, the right to enroll in a new school immediately without the required documents, and the right to have an active, involved education decision maker. In addition, judges who adjudicate cases for youth involved in the juvenile justice system must also ensure students' school stability unless this is not in the best interest of the child or protective of the community.
Students in residential facilities: Students who are placed by court order in a residential facility – including students in foster care and those who are justice-involved – are still entitled to attend the local public school in the district where the facility is located unless certain limited exceptions apply. Youth educated in residential settings do not lose their entitlement to a quality education, and students with disabilities must receive a free appropriate public education, including access to services and timely evaluations – no exceptions. Check out our section on individualized education programs (IEPs) to learn more about students' rights in this context.
What's New?
A settlement agreement with the Chester County Intermediate Unit, one of the defendants in our ongoing class-action lawsuit, Derrick v. Glen Mills Schools, addresses education-related claims of students at the former juvenile justice facility. Students who were deprived of an education at Glen Mills are eligible to submit claims to receive cash payments, compensatory education services, or a combination of these remedies. ELC continues to litigate this case and to advocate on behalf of students who were placed at Glen Mills Schools, where they suffered physical and emotional abuse in addition to the denial of their right to an education.
Significant reforms relating to both improving and shrinking our juvenile justice systems may be on the horizon in Pennsylvania as the General Assembly moves forward recommendations from the 2021 Juvenile Justice Task Force report. Over a dozen related legislative bills have been introduced, with an additional bill still forthcoming to squarely address educational needs before, during, and after a young person enters a residential placement. ELC continues to work to enact meaningful oversight of the educational programs for young people in detention and residential placements, while keeping students in the community with supports to the greatest extent possible.

Need Help?
---
STUDENTS EXPERIENCING HOMELESSNESS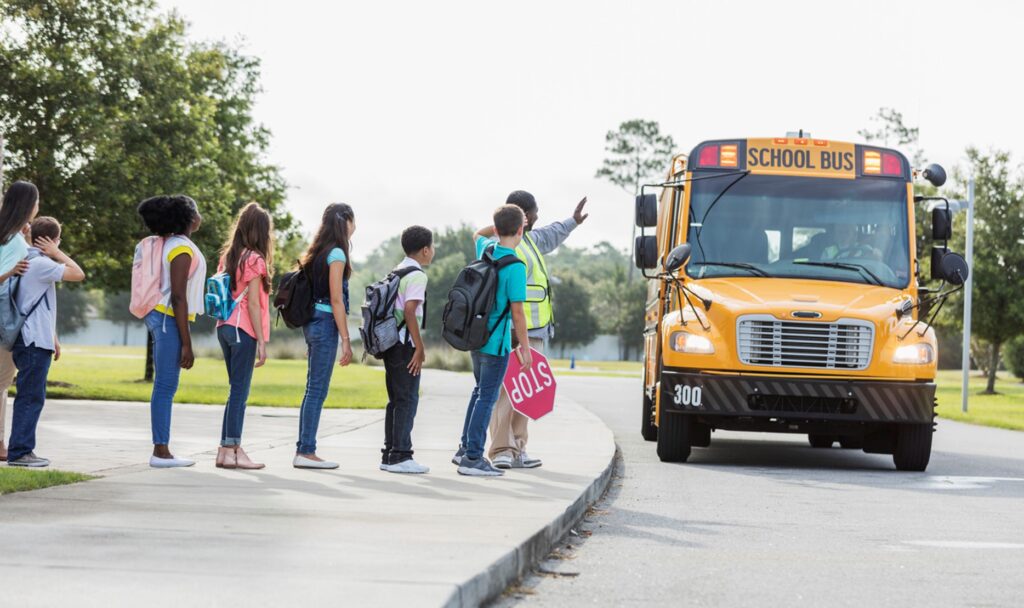 Back-to-School Basics
Students in all public schools, both district and charter, who are experiencing homelessness or housing instability are entitled to school stability and immediate enrollment in school, as well as free transportation to and from school until the end of the school year in which the child secures permanent and adequate housing. This includes unaccompanied students experiencing homelessness on their own.
A federal law called the McKinney-Vento Act provides students experiencing homelessness this robust array of protections to ensure equal access to education from preschool through high school. These protections remain in place until the student is no longer experiencing homelessness, and students who secure housing are entitled to remain in the same school until the end of that school year. But many children still are subject to education disruptions due to schools' failure to comply with this law, as documented in a report by the Center for Public Integrity.
The majority of identified children are Black and Brown, according to Pennsylvania's most recent Homeless Program Evaluation Report, reflecting enduring and cross-system racial discrimination in accessing affordable housing, employment opportunities, and supportive services, all of which have been exacerbated during the COVID-19 pandemic due to resource gaps.
We know that many children remain unidentified and are denied critical McKinney-Vento protections in violation of their rights. Universal screening, a practice recommended by the U.S. Department of Education, ensures all students are asked about whether they have access to permanent, adequate housing. ELC's universal screen helps schools correctly identify students in compliance with their legal obligations and connect students to needed supports and protections under McKinney-Vento and Act 1.
If you are supporting a student who is McKinney-Vento eligible, see this liaison directory from the Pennsylvania Department of Education to connect with the person at the student's school who will be able to support them and connect them with resources.


What's New?
Students who are experiencing homelessness and have had at least one school change in a single school year are also entitled to additional protection under Pennsylvania's law called Act 1, which works to eliminate barriers to full participation, creates new pathways to graduation at a student's current school, prior school, or by meeting statewide graduation requirements, and ensures students can graduate on time. See the section on credit planning below for details.

Need Help?
---
MULTILINGUAL STUDENTS; STUDENTS & FAMILIES FROM LINGUISTICALLY AND CULTURALLY DIVERSE COMMUNITIES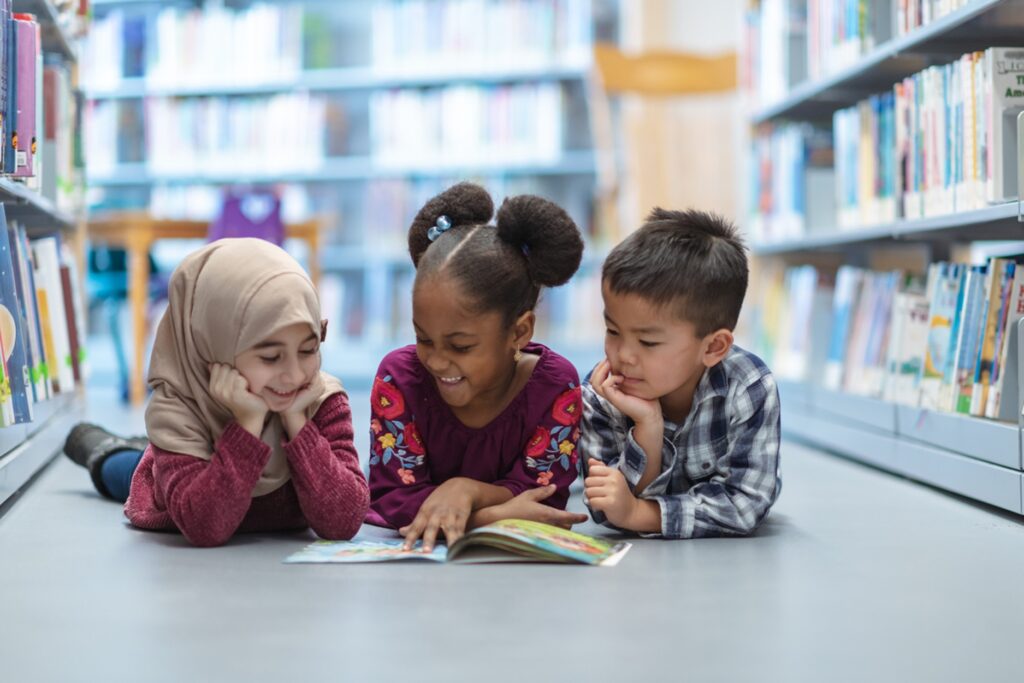 Back-to-School Basics:
All children living in Pennsylvania have the right to attend and participate fully in school. Schools can never ask about a student's or caregiver's immigration status or require a birth certificate or Social Security number before enrolling a child in school.
Students and families from linguistically and culturally diverse communities also have a legal right to receive language services and accommodations from school that allow them to participate in a child's education and communicate in their preferred language, regardless of English proficiency.
Students who are working to develop English language skills have the right to receive English language instruction as English learners. English learners have many protections, including the right to learn English (with language instruction such as English as a Second Language or ESL), the right to supports, modifications, and accommodations in their core classes, and the right to be free from harassment based on their race, immigration status, or national origin. See our section above on bullying and harassment for more information. Parents whose first language is not English have the right to receive information about their child's education in a language they understand.
For more information about the rights of immigrant, refugee, and asylee students and families, the U.S. Department of Education website has translated resources. Two fact sheets are available in over 10 languages on the rights of English learners to participate in educational programs and the rights of "limited English proficient" parents and caregivers to receive translation and interpretation for communications with school.
What's New?
ELC has translated many of our fact sheets into Spanish, Chinese, Nepali, and Arabic. Our translated 2023 updates are coming soon.
The U.S. Department of Education and the U.S. Department of Justice have jointly issued guidance on "Protecting Access to Education for Migratory Children" and "Protecting Access to Education for Unaccompanied Children," which confirm the rights of migratory and unaccompanied children to enroll and fully participate in public education. In addition, the U.S. Department of Education released a fact sheet on "Ensuring Meaningful Participation in Advanced Coursework and Specialized Programs for Students Who Are English Learners."
These resources complement the guidance released last year on "Confronting Discrimination Based on National Origin and Immigration Status," which explains that public schools must enroll students regardless of immigration status, offer language assistance to students, and communicate educational information to families in languages they understand.
Need Help?
---
LGBTQ+ AND NONBINARY STUDENTS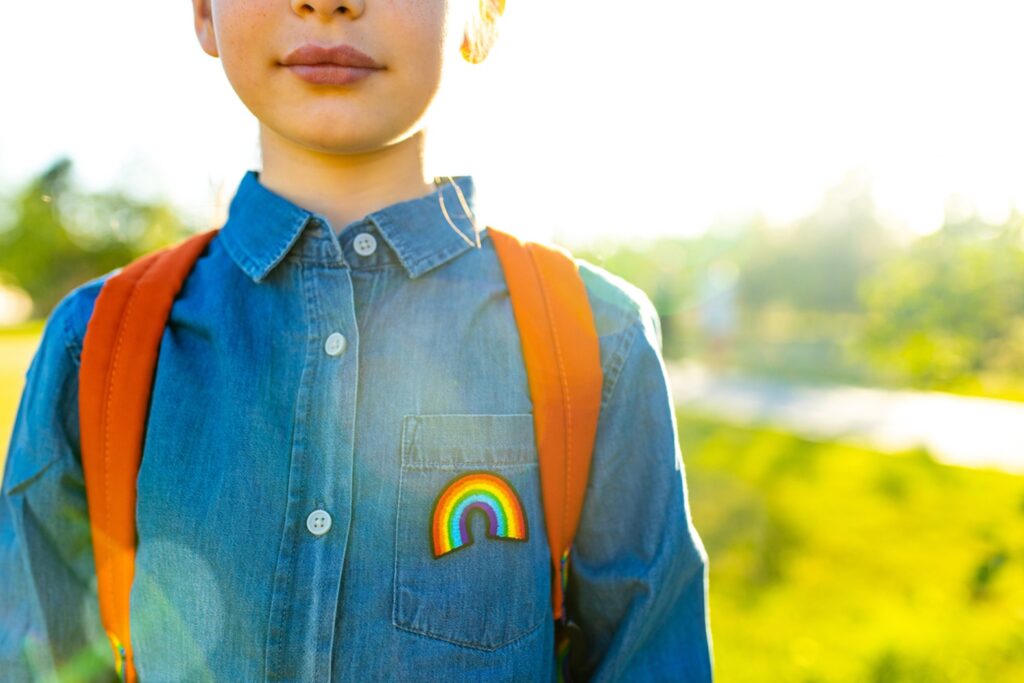 Back-to-School Basics:
LGBTQ+ and nonbinary students have the same rights as other students, including the right to be free from harassment and discrimination on the basis of their identities at school. Schools are required to intervene and correct policies or behavior that discriminates against students based on sexual orientation, gender identity, and gender expression. The U.S. Supreme Court and many federal courts, including in Pennsylvania, have consistently affirmed the rights of LGBTQ+ students to attend school as their true selves, free from harassment and discrimination.
Unfortunately, too often LGBTQ+ students still face discrimination and harassment at school from their classmates or teachers, with insufficient intervention from their schools. In particular, evidence shows that Black trans students face the most harassment and disproportionate discipline due to entrenched anti-Black racism. This is illegal conduct and should not be tolerated.
Students must be affirmed and welcomed for who they are in school and elsewhere. If a student who is transgender, gender-nonconforming, or nonbinary identifies a chosen name and pronouns, school staff should use that name and pronoun for all interactions, written and verbal, except where required by the law to use a child's legal name. Purposefully and persistently misgendering a student or using a deadname when a student has changed their name to align with their gender identity may be considered harassment under the law.
What's New?
Over the past year, hate groups have ramped up their attacks on gay and transgender students at the state legislature and at many school districts across Pennsylvania. Radical and religious zealots supported and funded by Moms for Liberty and other national extremist groups are seeking to exclude trans students from participating in school sports or using bathroom facilities aligned with their gender identity, harassing students by refusing to use their correct name and pronouns, and trying to prevent any mention of gay individuals in class. These policies can and should be challenged – see our updated fact sheets below and review our recorded webinar and related slides about sex discrimination and how to file an agency complaint.
Title IX regulations recognize discrimination on the basis of sexual orientation and gender identity. Proposed regulations announced by the Biden administration in June 2022, for which final forms are expected soon, make clear that the federal Title IX law will be enforced by the Department of Justice and Department of Education consistent with the Supreme Court's holding in Bostock, which found that discrimination on the basis of gender identity is a form of sex discrimination. This means that preventing someone from participating in school programs and activities consistent with their gender identity would violate Title IX.
Here in Pennsylvania: Such discrimination would also violate state statute and regulations under the Pennsylvania Human Relations Act (PHRA) that went into effect on Aug. 16. The PHRA now reflects amended definitions of race, sex, and religious creed, bringing state statutes in line with court rulings and federal laws. The regulations emphasize that "sex" encompasses gender, including gender identity and gender expression, and sexual orientation.
Sports. Students have the right to participate in school sports activities consistent with their gender identity; to deny students this right is discrimination on the basis of sex and gender identity under Title IX and the Pennsylvania Human Relations Act (PHRA). The federal Department of Education has proposed Title IX regulations that prohibit categorical bans on transgender students' participation, which may be published in final form as soon as October 2023. See our new fact sheet for more about Title IX and equitable access to school sports.
Schools cannot require birth certificates to 'prove' a student's sex. Some school districts have implemented new policies requiring students to provide a birth certificate to prove their sex for enrollment and participation in sex-segregated activities. There is no basis in law for this, and it should be reported to ELC and the PA Department of Education.

Need Help?
---
CREDITS AND PLANNING FOR GRADUATION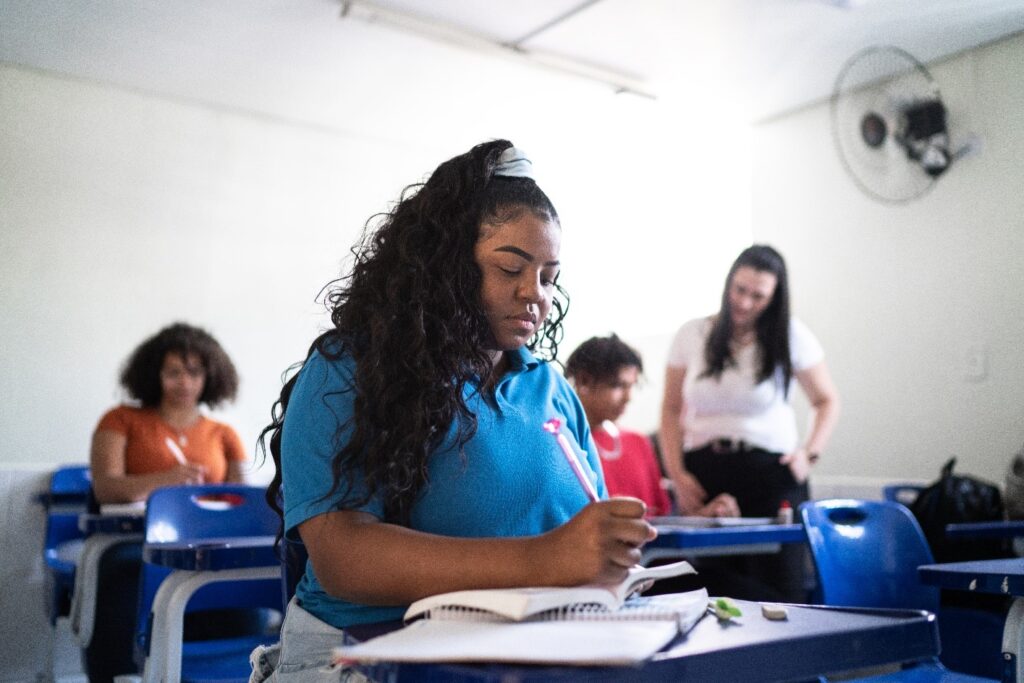 Back-to-School Basics:
Evidence in the recent Pennsylvania fair funding trial showed that graduation rates across the state were highly correlated with levels of school funding and that Black students are concentrated in the state's most underfunded districts with the least educational opportunities. Due to this educational disinvestment caused by systemic racism and wealth disparities, rates of graduation are approximately 75% for Black students compared to 90% for white students in the state. Research shows that whether a student graduates from high school can impact their future in significant ways, including affecting their vocational and economic success later in life, their physical and emotional health, housing stability, and their likelihood of becoming incarcerated, which underscores the lifelong consequences that stem from education deprivations.
Act 1: Pennsylvania K-12 students who experience homelessness, involvement in the foster care or juvenile justice systems, or court-ordered placements who faced one or more changes in school entities during any school year are entitled to additional supports under Act 1 of 2022. Act 1 removes educational and graduation barriers for eligible students by requiring school entities to proactively identify all eligible students; assign a point of contact for each student; ensure equal access to school, including facilitating record transfer, credit assessment, and credit recovery; and support student integration into school-based activities, including by waiving fees and allowing participation in extracurricular activities midyear.
These protections are needed to address the ways that racism and other systemic inequities create barriers to students of color accessing their education. Students of color are thus disproportionately likely to be eligible for Act 1, and this law is one important tool to address these harms.
Act 1 eligible students in grades 9-12 are entitled to receive credit for satisfactorily completed coursework in any prior school they have attended, an individualized and student-specific plan, and a pathway to on-time graduation. Students can receive a diploma from their current school, a prior school they attended, or, as a last resort, a statewide diploma issued by the Pennsylvania Department of Education.
What's New?
New training on Act 1 from PDE: The Pennsylvania Department of Education has issued a new training video that delineates the responsibilities of school entities to comply with Act 1, including a student's right to fully participate in school activities, be free of fines and fees, and earn full or partial credit for all work completed at prior entities.
New resources for Act 1 points of contact: Act 1 points of contact play a necessary role in supporting eligible students. Check out these co-created resources to learn more about the duties of Act 1 points of contact and get tips from youth experts with lived experience on how to best support eligible students.
New graduation requirements: All students graduating this year will have to meetone of five alternative pathways for statewide high school graduation requirements, which went into effect beginning with the class of 2023. Two pathways require proficiency on the Keystone exams. Three pathways require passing grades on the courses associated with each Keystone exam plus alternative assessments like the SAT or AP exams; occupational assessments like the NOCTI; or evidence of career readiness like industry credentials, college acceptance, internships, and guaranteed full-time employment. Learn more in ELC's fact sheet on graduation requirements, including about waivers and factors for students with disabilities and English learners.
Students with disabilities are entitled to transition planning for life after school: All students with a disability are entitled to transition planning to build skills that help toward opportunities in adult life, including higher education, employment, independent living, and community participation. This must start by the time a child turns 14 years old and continue until graduation or until their 22nd birthday. Students must be involved in their transition planning. Read more in ELC's parent guide to Special Education in Pennsylvania and this Developing an IEP Transition Plan toolkit.
Need Help?
---
SELF-ADVOCACY TOOLS
ELC created a series of fillable self-advocacy tools for parents, guardians, educational decision makers (EDM), surrogate parents, and advocates to address some of the most common barriers to school success that students encounter. You will find them referenced in the sections above. Each tool is free to use; most are fillable forms.
To learn more about specific education rights students have across a variety of topic areas, please review the sections above and see the fact sheet section of our website.
Need Help?
Enrollment
Attendance
Special Education
Multilingual Students and Families
McKinney-Vento Eligible Students (Students Experiencing Homelessness)
Students in Care
Addressing Bullying/Harassment
Act 1
---
Happy Back To School!
-September 2023
---